We're always excited to share what we've been up to recently.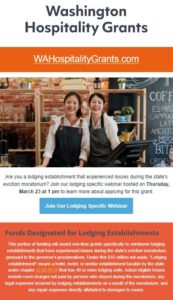 Washington Hospitality Grants Administered through the Washington Department of Commerce, this program will award one-time …
If you missed our recent virtual workshops, don't fret! We have our workshops saved here for you to watch anytime. We also included some informative videos from FCCPNW Partners below.